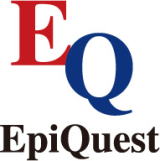 About EpiQuest, Inc.

Our facility

*

Specialist of the most advanced type MBE and MOCVD




*Abundant supply experience to the famous University

and

 

R&D Center


*Only one company having the both technologies of

MBE and MOCVD in the world


*Main office; Kyoto, Japan


Address; 51 Nakagawara, Kamitoba, Minami-ku, Kyoto-shi,601-8142 Japan
TEL:81-75-693-3356, FAX:81-75-693-3357



The Golden Pavilion



Kyoto is located at the center of Japan, and is conveniently accessible from Kansai

International Airport (KIX). Kyoto is one of the most famous cities in Japan because of its

history as well as its natural beauty. Since Kyoto was the capital for over 1000 years, it has

been the center of political, cultural, and religious activities in Japan. UNESCO has designated

seventeen separate sites within Kyoto Prefecture as World Cultural Heritage Sites. In and

around Kyoto city, there are many universities and research institutes including Kyoto

University.



Copyright©EpiQuest,Inc. All Rights Reserved.